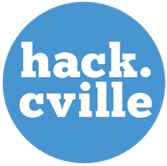 The Hustle Application
Hustle is our introduction to entrepreneurship program. You learn methods, mindsets, and skills essential for starting yourself and utilize them through independent and community initiatives.



Before applying, please read the details about this program at:
http://hackcville.com/hustle
You will be expected to attend two weekly workshops on Mondays from 7:00-9:00pm and Saturdays from 1:00-3:00pm.  Additionally, Hustle will meet on Feb 8th + Feb 15th from 5:30-7:00pm.Please do not apply if you are unable to make these times.

Application Closes:
 Tuesday, January 31st at 11:59pm